Ricky Martin showed up for the People for Children Fundraiser at Longchamp on Sunday, October 21. The event was open for donors who "bought a brick" or just sent their donation in support of RMF's Child Development and Prevention Center in Loiza, Puerto Rico. The center is under construction and scheduled to be open in the Winter of 2013 -2014. (To know more about RMF Center, click HERE )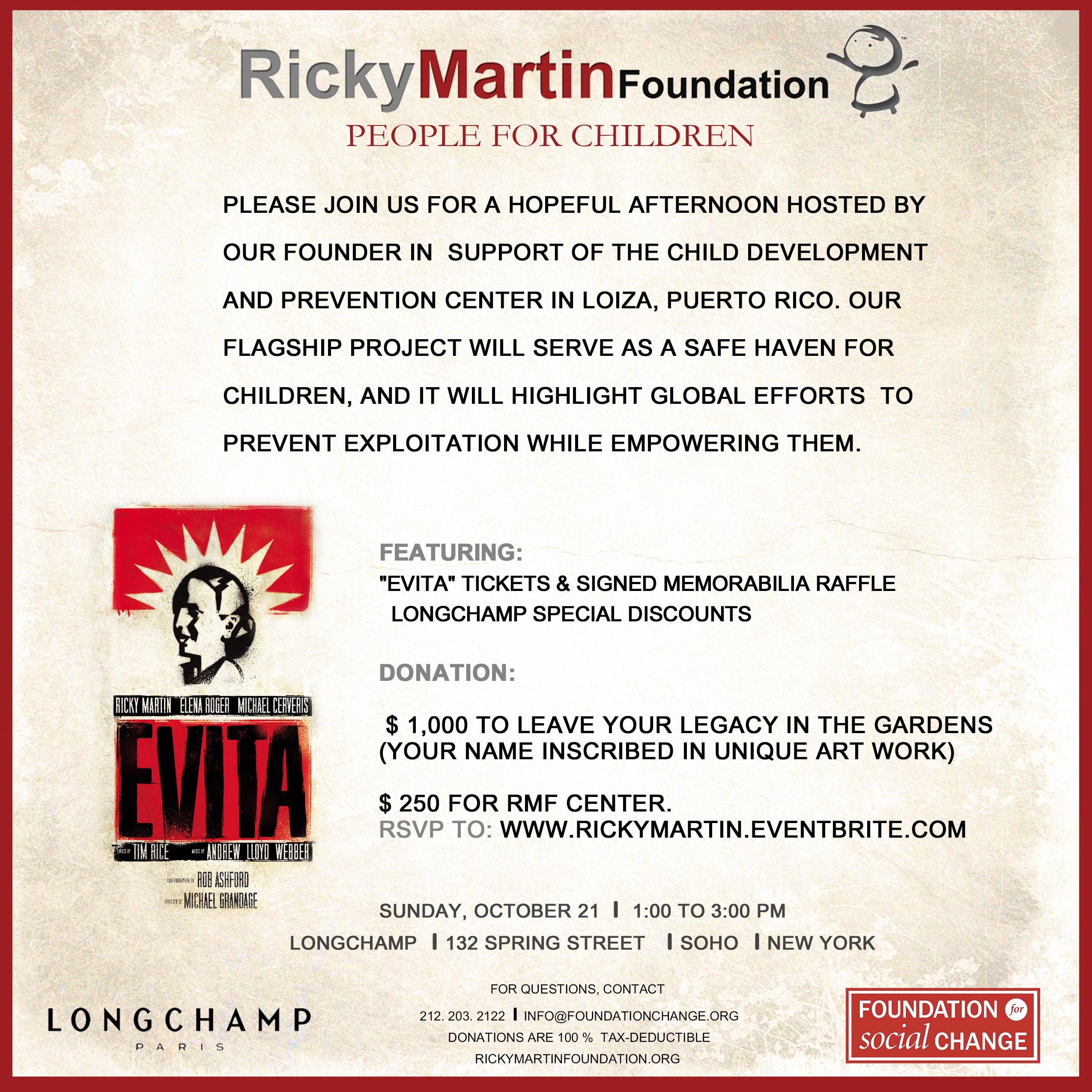 The event started at 11:00am in Longchamp Store, 132 Spring Street (info from Foundation for Social Change). Lots of our "Ricky friends" presented with support and enjoyed a nice speech by Ricky Martin. People who are interested can send their donations via the official site of RMF any time and will receive an acknowledgement letter in PDF.
Here's a video shared by Ana Miklowcic, one of the most active fans of Ricky Martin.
Ricky Martin in the event of the foundation